Holiday Shipping Deadlines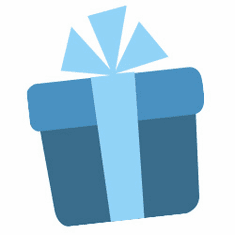 The following are shipping deadlines for specific manufacturers in order for you to receive your product before the holidays (Based on delivery by December 20th, 2019). Be sure to order your products in advance in order to receive them in time!
Bikes USA: Order by NOON EST December 16, 2019
EasyStand

Order by November 18, 2019 for Zing
Order by November 20, 2019 for Bantam XS, Small or Medium
Order by November 25, 2019 for Evolv-Medium or Large
Order by December 2, 2019 for XT or Gliders
For all other EasyStand Items, Order by December 13, 2019
Freedom Concepts order by November 15, 2019
Jesen Swing: Order by December 11, 2019
Kaye: Order by December 13, 2019
Rifton Order by November 22, 2019
Special Tomato: Order by December 11, 2019
Strider Order by November 27, 2019
Theradapt: Order by December 16, 2019
Triaid: Order by November 14, 2019
If you don't see a brand listed above, contact customer service at 800-371-2778 or 1-315-429-7112 during the hours of 8:30-5:00 EST M-F. You may also email us to find out delivery times.
Thank you for shopping with us during the 2019 Holiday Season! We look forward to serving you in 2020!