Therapeutic Benefits to Walkers & Gait Trainers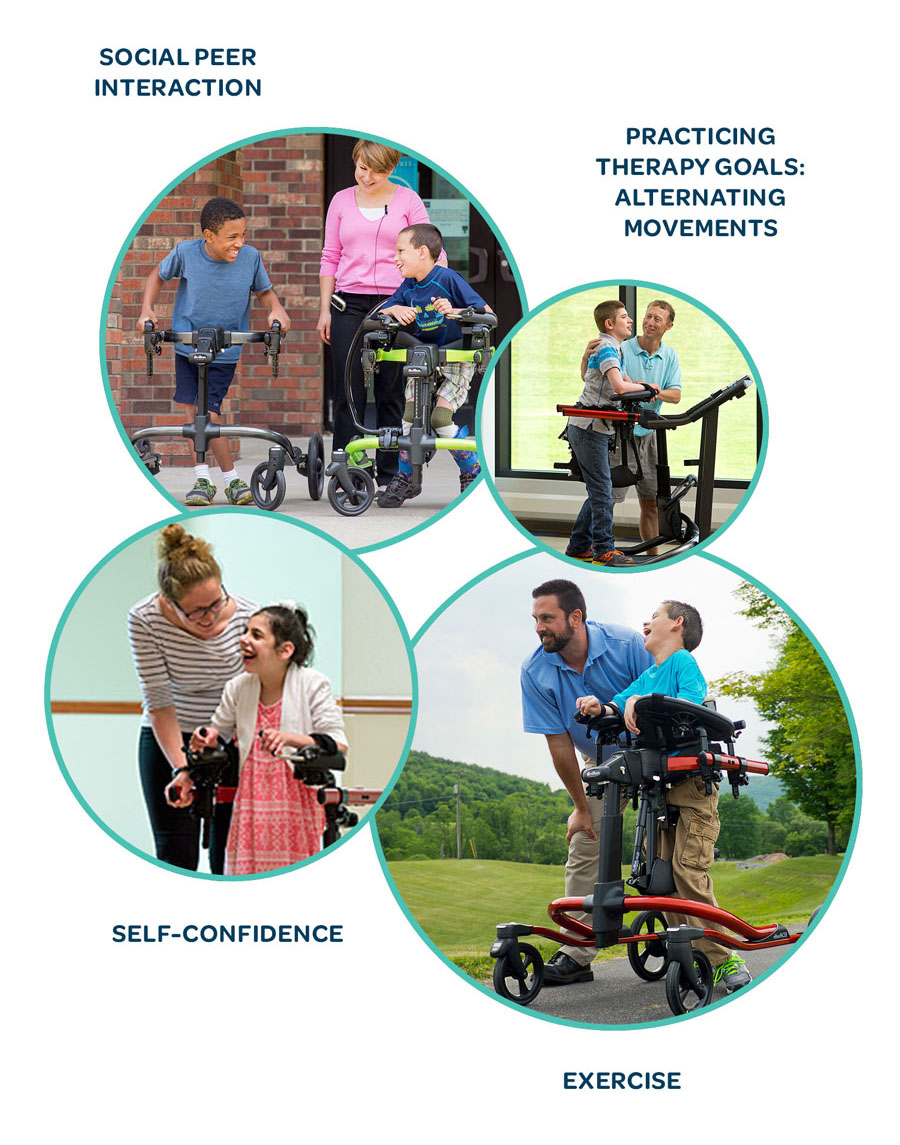 Assistive devices like special needs walkers and gait trainers help individuals walk and become more independent.  Combined with other methods of therapy like range of motion, balance and strengthening, they can make a real impact on mobility and quality of life. There is nothing more gratifying than observing a child gain the ability to walk for the first time!
---
Here is Simon taking his first assisted steps with the R82 Pony Gait Trainer:
It is wonderful observing an individual regain the ability to walk after some type of accident or injury (e.g., traumatic brain injury, stroke, spinal cord injury, etc.)
---
Sean walks with the Rifton Pacer Gait Trainer after a Spinal Cord Injury (SCI):
---
Other than quality of life and confidence, there are also many therapeutic benefits to standing and walking like improved circulation, range of motion, strength, circulation, reciprocal leg movement, coordination, balance, cardiovascular fitness, proprioception and bowel and bladder function. It is advised that if you have not walked previously, speak to your physician and/or therapist for medical clearance.
Questions? Our therapists are here to help! Give us a call at 1-800-371-2778.
With Patience and Understanding,