Does the type of footrest on an adapted stroller really matter? To answer this question, consider the following questions:
1
Does the person have a leg length difference, specifically, from the knee to the heel? If yes, consider individual footrests that can be adjusted to accommodate both leg heights.
2
Does the person have special transfer considerations? Do they need to use the footplate to help get in and out of the chair? If yes, consider a one-piece footrest which provides more surface area for the feet.
3
Does the person need to elevate only one leg? If yes, consider a footrest that can raise and lower.
4
Does the person have limited ankle and/or knee range of motion? If yes, consider elevating legrests with angle adjustable footplates.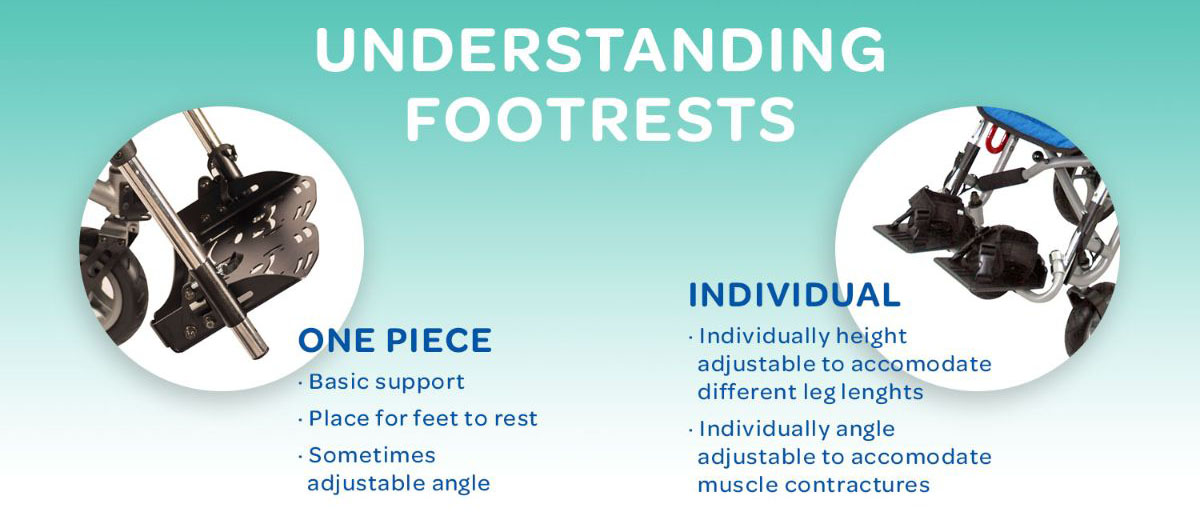 Please contact one of our therapists at 1-800-371-2778 if you need help selecting a footrest for a special needs stroller.
With Patience and Understanding,