Understanding Prone vs. Supine Standing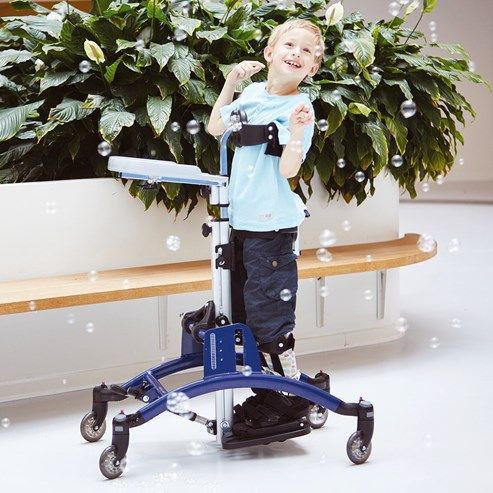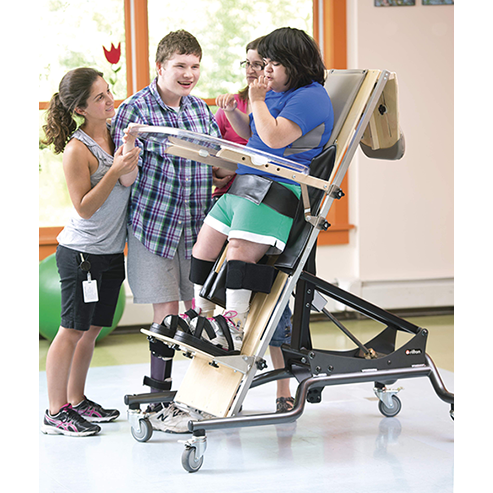 Standing has numerous benefits. Some physiological benefits include the promotion of bone density, increased blood circulation, pressure relief from sitting, and formations of the hip joint in early development. In addition, social interactions with peers at "their level" provide great psychological benefits as well. All of these benefits can lead to improvements in self‐confidence, self‐esteem and self‐image which can be the greatest visible achievements! With so many types of standers to choose from, how do you know when to use a prone stander vs. a supine stander?
Prone standers are used to promote weight bearing through the legs and sometimes the arms. When using a prone stander, the supports are against the belly. The angle of the stander is adjusted with the user in a gravity dependent position. Prone standers are best for individuals with good head strength and at least fair trunk strength. Also, a fairly symmetrical spine and full hip extension are indicated when considering a prone stander.
Supine standers angle the user backwards with weight bearing through the heels. They also place the user on their backs, providing full-length support. When users need support for their heads and/or trunks against gravity, supine standers are recommended.
Click on the photos above to learn more about standers. Our therapists can answer any questions you may have. Give us a call at 1-800-371-2778!
With Patience and Understanding,